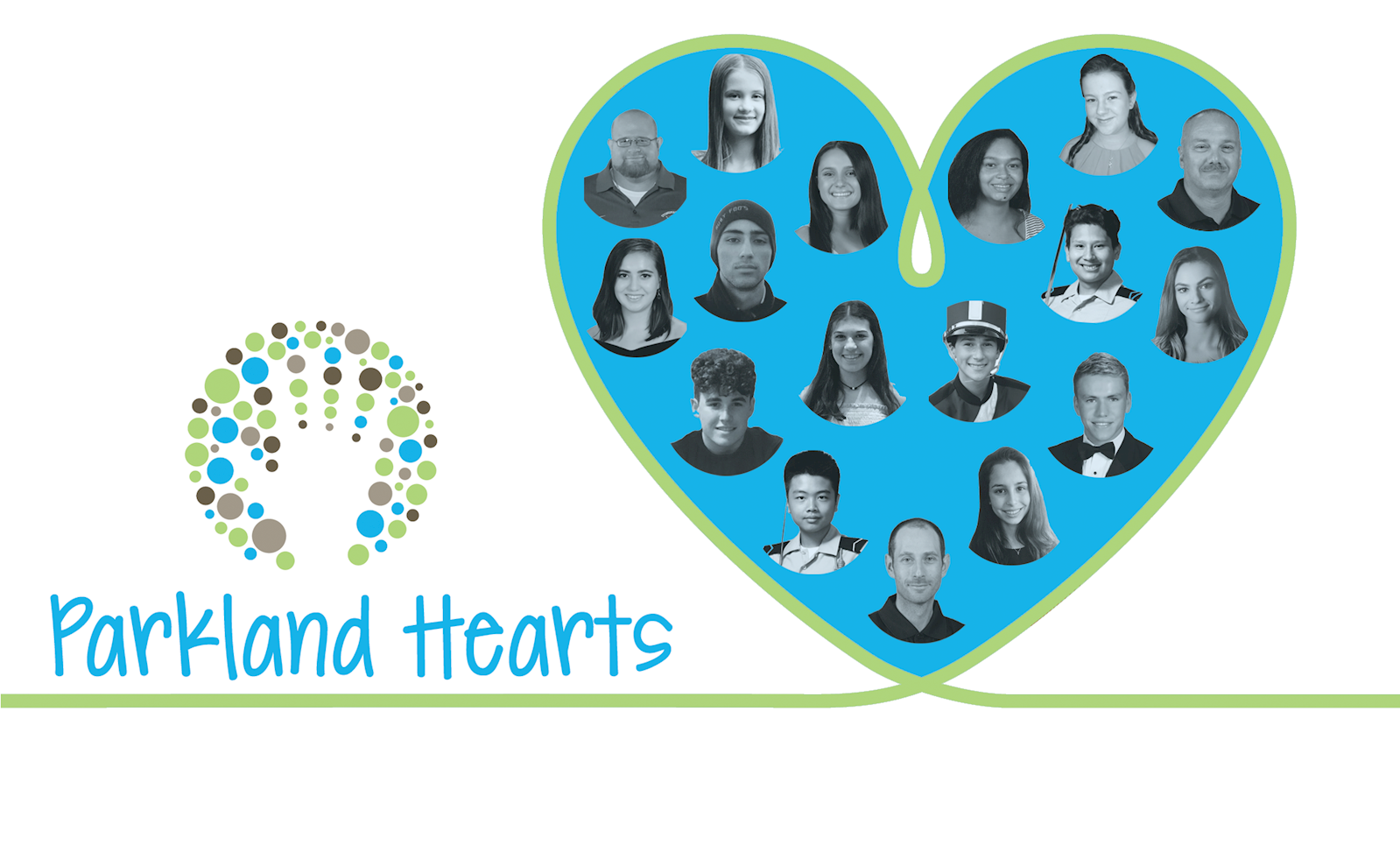 Parkland Hearts is a project coordinated by HandsOn Broward to honor the victims of the Marjory Stoneman Douglas High School tragedy in 2018. HandsOn Broward developed the Parkland Hearts initiative to provide a forum for community members who wished to lend support and encouragement to those impacted by the tragedy.
In the weeks leading up to the fifth anniversary of the Marjory Stoneman Douglas tragedy, HandsOn Broward and HandsOn Miami will work with community partners to coordinate a minimum of 200 volunteers in service projects across Broward and Miami-Dade communities. The projects will provide opportunities for the public to volunteer in support of meaningful activities to honor and remember those lost while also raising funds to benefit charities created in honor of the victims.
Those who wish to participate will need to contribute a minimum $25 donation. All donations will directly benefit the chosen charities of families of those lost.
UPCOMING PARKLAND HEARTS ACTIVITIES
MSD Remembrance Project at Edison Park K-8 Center (Miami) | January 14, 2023
On January 14, community volunteers will join HandsOn Miami and HandsOn Broward to participate in an impactful day of service at Edison Park K-8 Center. Through various projects, volunteers will be adding colorful and engaging murals throughout the campus. A new outdoor classroom and seating will be constructed to replace the existing one that is in unusable condition. Garden beds will be installed next to outside classroom in order to educate students about food growing and maintenance.
MSD Remembrance Project at Thurgood Marshall Elementary School (Broward) | January 28, 2023
On January 28th, volunteers from Comcast and the local community will join our HandsOn Broward team to transform the Thurgood Marshall Elementary School campus. Volunteers will help through various renovation projects such as building an outdoor classroom, refreshing the basketball court, and installing a memorial garden. Several murals and quotes will be painted throughout the school to motivate and inspire the students and teachers of Thurgood Marshall Elementary.
Registration for this project will be on the HandsOn Broward website
To become a sponsor or to learn how your business can support Parkland Hearts, view our sponsorship package HERE or contact kristina@handsonbroward.org. To make a donation in support of Parkland Hearts, CLICK HERE.